It's now 2022 and yet none of us marketers are working towards anything all that different from the chain-smoking adman of the fifties — more qualified leads, more brand awareness, more money. We work in an industry forever chasing the same prizes but with the rules of the game constantly evolving. It's why we need to stay on top of those changing rules and use every tool available in our belt, sharpening the old and adding new ones regularly.
This coming year is no different. Google and Apple are changing the rules with big platform updates that will disrupt all facets of digital marketing. Consumer expectations are continuing to evolve and grow faster than brands can (or want to) keep up. And that's just to start, there's a whole lot more. Below, we're sharing the top 5 themes we see for 2022 and beyond.
Marketing themes to watch in 2022
Get, and utilize, first-person data
Google is set to phase out cookies in 2023. Apple iOS updates mean that we can see less customer data through app usage and that our email tracking is now unreliable. Sure, all this impacts how we currently do things, but we shouldn't shoot the messenger. These changes are happening because consumers have made it clear they're not happy with how their data is being used (by advertisers and tech companies alike). Even if these changes weren't happening, it would still make sense to reexamine the way we do things to align with changing consumer expectations.
So, what does the sunsetting of 3rd party data mean for us marketers? It doesn't spell the end of retargeting or email marketing, but it does mean we have to update how we do those things while getting better at inciting conversions, sparking interest, and creating trust. In other words, we need to elicit 1st party data.
To capture first-person data, you need two things:
An offer that is so compelling and value-adding that your buyer would be willing to give a brand their information to have it (information, discounts, inspiration, etc.)
The right placement at the right time
The offer will vary depending on your industry, product, consumer, stage in the buyer journey, etc. but one thing is universal: it must be valuable enough to trade for their data. If it's a clothing store, it might be a discount. If it's a financial SAAS brand, it might be a weekly newsletter just for CFO's. Whatever the offer is, it's gotta be relevant.
Then you need to create a strategy that includes some mixture of inbound content, digital advertising, referral programs, and whatever else to get it in front of the right people. This all sounds vague (and it is) because how you go about doing this will change a ton depending on the specifics of your situation and needs. But it's a good starting point to work from.
After you have first-person data, then you need to use it to build a relationship with each of your audience segments by continuously providing value. Create lead nurturing workflows, examine the way you utilize data to provide delight (hello birthday discounts), and try to consistently find new ways to engage your audience and build credibility. Just because they gave you permission to contact them doesn't mean they can't unsubscribe and take it all away.
And while we're talking about romancing your buyers…

Personalization is more important than ever
According to a 2021 research report from McKinsey,
"Seventy-one percent of consumers expect companies to deliver personalized interactions. And seventy-six percent get frustrated when this doesn't happen."
After covering first-party data, this shouldn't come as a huge surprise. Consumers are more aware than ever how much data brands have about them so when communication feels generic or irrelevant, it's even more frustrating. This sentiment will only continue to grow as more businesses pop up and industries become more competitive.
There are levels of sophistication around personalization based on the capacity, budget, resources, and knowledge an organization has. The trick here will be identifying where you are today, what you can reasonably take on, and what you can consistently maintain. Before biting into this work, consider how disappointing it would be for your audience if they get a taste of customized interactions and then have to go back to generic, or none at all.
Ways to add personalization into your business
Start by mapping your processes and identifying opportunities
Look throughout all lead and customer touchpoints then find where personalization can be added to remove friction and build relationships. For instance, can you add in communication preferences so you can reach folks where they prefer to talk? Look for small wins that add up to long-term success.
Introduce a customer relationship management platform (or CRM)
All brands need a CRM. They're the central source for managing, recording, and reviewing all company relationships and customer interactions. More than that, they can integrate with marketing technologies to help provide customized marketing at scale. Sales and marketing teams need to be fluent in these. Personally, I'm a HubSpot fan but there are lots of options out there.
Use your CRM to its full potential
Keep contact and company information updated and accurate. Then use that data to create true personalization through personalization tokens in emails and other content, automated contact based on activity triggers (i.e. someone reads 4 case studies on brand and receives a brand workbook email), segment your contacts based on industry and create specified content just for them. The options are endless. Explore what will have the most impact for your business goals.
Make sure all your technology is integrated
One of the big struggles marketing leaders today face is leaky data. If you have clients on one billing software, leads on a CRM, employees on an HR tool, and so on and so forth, how can you ensure your data and records are accurate? Taking the time to make sure your digital tools and processes all work together and integrate nicely can ensure you're working from the most up-to-date data.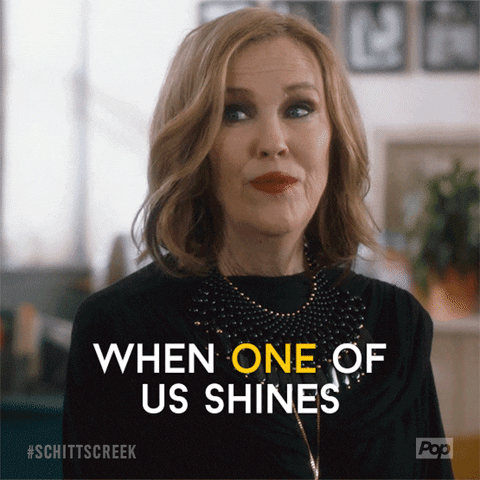 Following through on brand purpose
Brands with purpose perform better than those without. Sure, price and quality of product are still top of mind in consumer decision making but as competition and social awareness grow, product and price are just the entry fee for a seat at the table.
Purpose is defined as the reason for a company to exist beyond making money and though it's been an ongoing conversation for the last 10+ years, it's more relevant than ever. In a post-covid world (or at least post-2020 world) consumers have never been more aware of where their dollars are going. They have more money, more flexibility with working from home, and have had more time to consider which brands they're supporting. A lot of brands have been getting behind purpose as a concept but not an actionable tool and that's where it starts to break down.
A poll from Deloitte of 1,099 global executives found that high growth brands (ones with 10%+ annual growth) are more actively using brand purpose throughout the entire organization. This same poll from Deloitte found that high performing organizations use brand purpose to:
-Inspire how the organization delivers products and services
-Drive corporate responsibility and investment strategy
-Articulate a set of values to guide employee's decision-making
-Create brand messaging
Inclusivity is not a nice to have
There are lots of reasons to prioritize DEI (diversity, equity, and inclusion) as an organization from profitability to innovation, but even if we put all that aside, there's still a huge imperative for advertisers. Meaningful inclusivity in advertising has been shown to bolster ad effectiveness and brand reputation, and yet, we're still failing as an industry to prioritize inclusion. According to research from Kantar,
— Only 6% of ads show people aged 65+ while, worldwide, people are living longer, and this group has more spending power than younger age groups
— At least 15% of the world population has some form of disability, but only 1% of ads feature someone with a disability
— A growing proportion of people identify as LGBTQIA+, while only 1% of ads overtly show gay/lesbian characters
— People with diverse skin colour (25% of ads) or different ethnicities (19% of ads) more often represented than many other groups, but this differs significantly by regions around the world
The good news? It isn't terribly difficult for brands to make their marketing efforts more diverse and inclusive.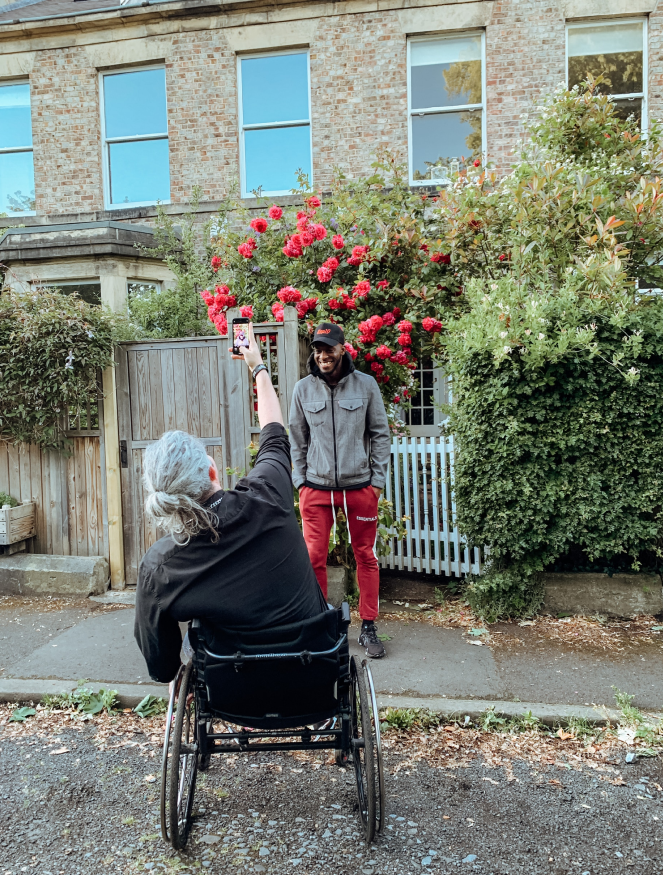 How to make your marketing and advertising more inclusive
Include all types of people doing all types of activities everywhere you show people.
Use stock photos? Make sure you have a good mix of ethnicities, skin tones, body types, abilities, genders, ages, etc. And in non-stereotypical ways. Someone in their 80's can be shown running just as easily as someone in their 20's.
Inclusive talent for inclusive ads
No matter how aware a team is, having an over-representation of one identity or demographic is going to make it hard to produce inclusive work. Having a diverse group of people (be it employees, content creators, freelancers, etc.) ensures that many perspectives are considered.
Consider inclusivity in every brand touchpoint
Does your website use inclusive language? Is your web experience accessible for all users? Is your mobile experience optimized (just think of how many folks do all their searching online now)? Do your social channels showcase a diverse range of people using your products? Everywhere your audience can interact with your brand is a place to consider inclusivity.
Short-form video content
Did you know that in 2020, TikTok overtook Google as the most popular website? In fact, 3 of the 10 most popular sites in late 2021 were video streaming platforms (TikTok, YouTube, Netflix). Instagram is following suit and now favours short-form video content over static images. Short-form video is continuing to dominate digital marketing in terms of effectiveness, shareability, and user engagement.
Especially with social media, it's hard to be prescriptive without knowing your business. I can't tell you that you need TikTok anymore than I can tell you that you need a billboard ad. What I can say with certainty is that it's time to start exploring how your brand can engage your audience on the appropriate channels with short-form video content. This train will keep rolling whether you're on it or not, don't miss that opportunity because you're nervous to make a mistake. The beauty of this short-form video revolution is that it's not about perfection but relevancy and relatability. Don't be afraid to get in there and try new things with this medium.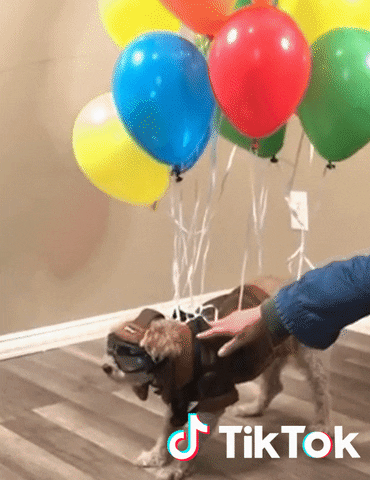 Start small and speak up
There are a whole lot of changes that happen every year and it's easy to feel overwhelmed, but you don't have to take it all on at once. In fact, you probably shouldn't. Start with small, meaningful, sustainable changes and build upon them.
Don't forget you don't have to do it alone either. Talk to your team members or reach out — I always love to make new marketing friends. Connect with me on LinkedIn or shoot me an email at santana.blanchette@zgm.ca so we can chat through your 2022 marketing plan.

---
More helpful resources
-The Deloitte 2022 global marketing trends report
-What the changing Google laws mean for advertisers
-The power of inclusive portrayal in advertising playbook
-The Falcon digital marketing trends 2022 ebook
-McKinsey's next in personalization 2021 report