I feel like I need to start this out with an apology for skipping last year's top 5 list (sorry 2021 ads), but fear not — we are back for 2022 with a new list of holiday campaign rankings! And your new favourite Christmas cocktail, too. Priorities, am I right? So put on your ugliest Christmas sweater, turn on some Michael Bublé (or Mariah Carey, we don't judge), break out that cocktail shaker, and strap in for another emotional ride through this year's top 5 list of holiday adverts.
1) Joy is made | Amazon
---
Well, well, well Amazon. You just keep getting better and better. Topping our list in the number one spot this year is Joy Is Made. You might recall, Amazon made our list back in 2020 for the first time and I wasn't particularly stoked about it (all about supporting local, especially this time of year). But you've got to give credit where it is due. They've officially ditched the singing smile box and have done another excellent job highlighting products while also giving you a full dose of holiday magic with this heart-warming, feel-good story. The cinematography, the music, the whole scene is just perfection to me. What better to get you in the holiday spirit than a real-life snow globe? Bravo, Amazon.
2) The Beginner | John Lewis & Partners
---
What's a top 5 list without the GOAT of Christmas adverts? That's right, folks. John Lewis & Partners are back again to make us sit in our feelings and grab the tissue box (I'm not crying, you're crying). People look forward to the John Lewis Christmas ads every year, and every year they do such a phenomenal job with their storytelling. Check out the 0:10 Teaser spot here they released in anticipation of the campaign launch. Announcing their Building Happier Futures program alongside Action for Children and Who Cares? Scotland, John Lewis & Partners have made a long-term commitment to creating happier futures for young people from care. What a great way to spread awareness about a such a great cause that relates back to their purpose ["Working in Partnership for a Happier World"] so. 👏🏻 damn. 👏🏻 well. 👏🏻
3) Father Christmas and Mother Earth | Posten
---
This was a little unexpected, huh? A different take than my typical holiday pick but it stopped me in my tracks. The more I watched it, the further up on the list it moved. Leave it to the Norwegian Postal Service to hit us with the most powerful call-to-action this year. Oh, to be a fly on the wall in that creative room. Copywriters take note. Simply breathtaking.


4) The Gift | Heathrow
---
If anyone knows how to do a Christmas ad, it's the UK, and this one really struck a chord with me. It might not be filled with twinkly lights and magical warmth, but as someone who doesn't always get to see my family for the holidays, I know how difficult it can be having that "first". Most people would consider traveling during the holidays an utter nightmare, but Heathrow flipped the script and reminded consumers that traveling can bring you what matters most.
5) A Christmas Love Story | Just Imagine | The National Lottery
---
And finally to round out our list, who doesn't want a little love this holiday season? The National Lottery (the UK does it again) brought us just that. I felt like I was watching a mini-Hallmark Christmas movie, but with a little less cheese (no hate, I love cheese–and did you see Netflix brought back '90s heartthrob Freddie Prinze Jr. this year? Swoon 😍). I just really loved this spot; it gave me the warm fuzzies and loved the use of the lottery ticket to tell the story.
Honourable mention #1: "Finding Christmas" | SPAR
We have two honourable mentions this year. The first goes to SPAR out of the Netherlands. The art direction, the cleverness, this one had it all. It was simple with a clear message, and it all brought a smile to my face and warmth to my heart. Christmas in a nutshell.
Honourable mention #2: "She" | J&B
Last but not least, this spot from J&B hit a lot of ZGM'ers hard when we watched it. What a great message and commitment behind this campaign in support of LGBTIQ+ allyship – "a story of acceptance, respect and above all, celebration." If that's not a way to end a holiday campaign list, I don't know what is.
Well folks, I hope you enjoyed this journey, I know I did. And while I absolutely failed at my promise of making this an annual tradition, here's hoping we can come back next year and do it all again. From everyone at ZGM, we wish you all a happy holiday season filled with laughter, love, and celebration (and of course… alcohol).
ZGM Holiday Cocktail recipe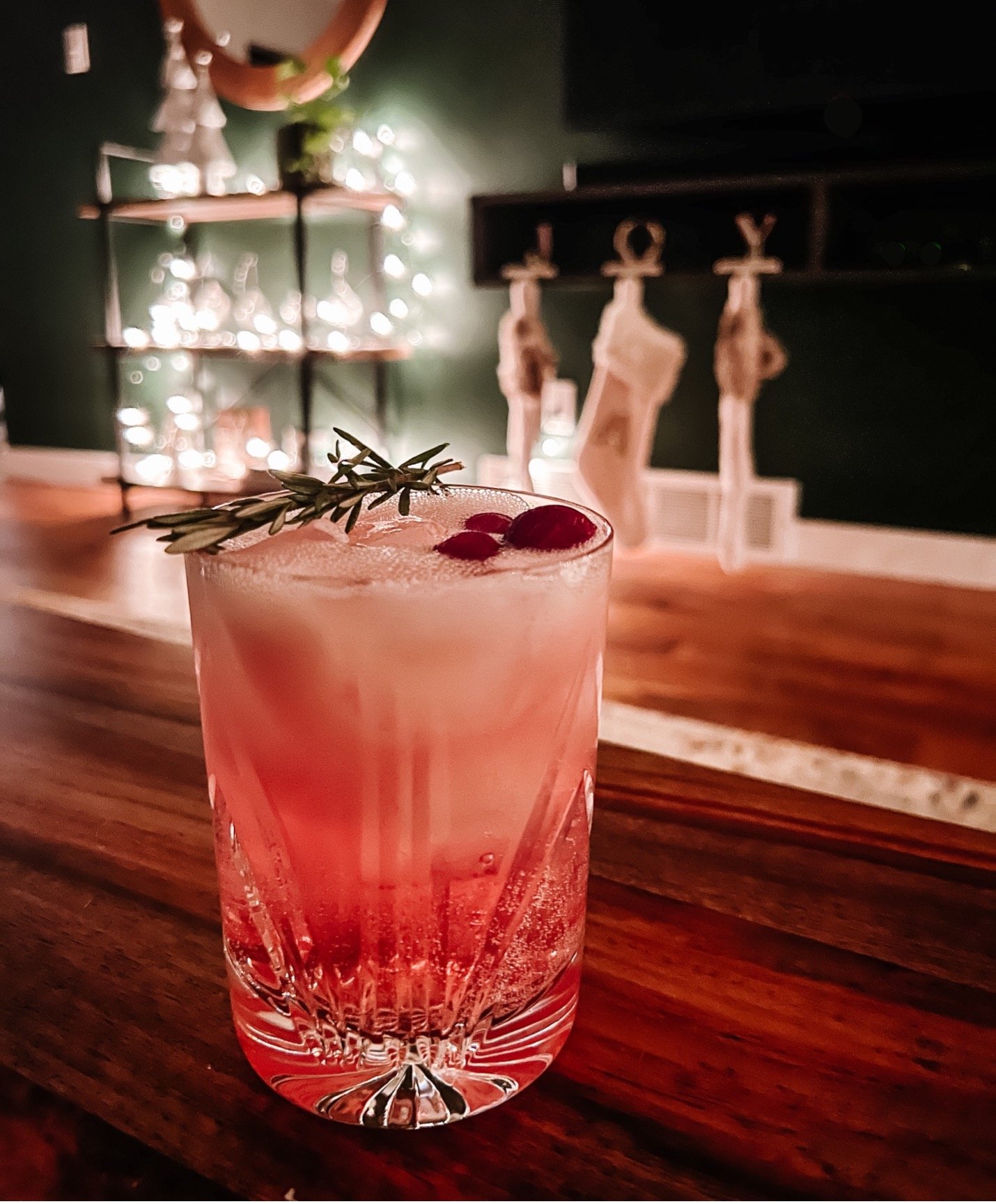 For the cocktail
1 ½ oz gin
½ oz orange liqueur
1 oz cranberry juice
1 oz lemon juice
½ oz spiced syrup
To make the spiced syrup (this tastes like Christmas)
½ cup water
½ sugar
1 tbsp fresh ginger
½ tsp clove
2 star anise
Cinnamon stick
Pour all ingredients into a cocktail shaker, grab your most festive glass, pour over ice and enjoy! (if you're not into gin, this could easily be made with vodka, or your favourite blanco tequila)