When I think of professions whose membership represents a disproportionately high amount of stress, anxiety, and mental health issues, I think: Air traffic controllers, obviously. Hostage negotiators, sure. And of course, creative services people?! That last one may may surprise you (unless you've worked in this industry for any length of time) but the fact is folks who work in marketing, advertising, and design tend to experience higher-than-average amounts of mental health issues. In fact, we've recently just published our study on it. If you've also had a sneaking suspicion that this might be the case, it turns out you're not wrong!

In the last couple of weeks we've touched on the issues within the industry as whole, and what we as a company are trying to do to promote better mental health in our workplace. Today I want to highlight some examples of how technology can help us mitigate the effects of a high-stress environment on a more personal level. Below are some platforms, tools, and apps, broken into categories, that you may find useful. Some of these I've used myself, while others I hope to try out in the near future.
Mindfulness Meditation
---
We've all heard about how good mindfulness is for our mental health. To be honest, I'd never given meditation much credence until about 5 years ago when I finally started trying to make it a daily practice. I'm still not as diligent as I could be, and it doesn't necessarily render me completely tranquil in the midst of a project meltdown–train wreck–dumpster fire. But generally speaking, I do find myself less reactive and more quickly able to regain some clarity. I've probably tried every mindfulness app out there.
Here are a few of my favourites.

Headspace
One of the most popular apps for guided meditation. Hundreds of themed, bite-sized sessions on everything from stress and sleep to focus and anxiety.

Waking Up
Sam Harris—neuroscientist, philosopher, and best-selling author— created this meditation course for meditators of all levels.

Ten Percent Happier
Another Harris, Dan creates a clear, simple approach to meditation with some of the best meditation teachers out there.

Calm
Calm is a top app for Sleep, Meditation and Relaxation. This app will help you have better sleep, lower stress, and less anxiety with Calm's guided meditations, Sleep Stories, breathing programs, stretching exercises, and relaxing music.
Sleep
---
There seems to be more research coming out by the day, linking poor sleep with decreased physical and mental health. We all know what it feels like to drag yourself to work after a bad night's sleep. What's less obvious is the cumulative effects that low sleep quantity or quality has on our more general state of wellbeing. One things for sure, better sleep certainly can't hurt. Here's our list of sleep apps and technology that might be worth checking out.

Fitbit Sleep Better
Have you ever wondered how you sleep? This app helps track your sleep patterns so that you can make smaller changes every night to improve your night.

Sleep Cycle
Similar to Fitbit, this app tracks your sleep and captures insights that helps you get a good night's sleep and better health.

Pillow
Probably the best name of a sleep tracking app, Pillow can analyze your sleep cycles automatically using your Apple Watch, or you can use Pillow without an Apple Watch by placing your iPhone or iPad on the mattress near your pillow.

Sleepzy
Sleepzy is a smart alarm clock that tracks your sleep, wakes you up at the optimal time, analyzes your sleep quality and notifies you if you have a sleep debt.
Exercise
---
No secret here; exercise releases endorphins, which improve your mood. A temporary effect sure, but the long term mental health effects of daily exercise can't be dismissed. Science is now showing that exercise has a direct effect on the brain. Here are a couple apps that'll get that blood pumpin'.

Strava
This is a fun app that can track your biking or running. If you're competitive, you can challenge your friends and see popular trails and times anywhere in your city.


Fitplan
This app contains dozens of programs designed by trainers. This app includes daily workouts with step-by-step instructional videos and tools to help you track weights, reps and time.

NIKE Run Club
Track your runs, and bring your friends along for the ride.

Daily Yoga
Daily Yoga allows you to practice yoga on all mobile devices and platforms. More than 100 yoga and meditation classes to help people from all levels.
Time Management
---
Feelings of stress and anxiety are often caused or exacerbated by our daily deluge of deadlines. Trying to do too many things at once and constantly switching tasks as they come in is a recipe for burnout, not to mention splintering your attention so that nothing truly gets the focus it deserves. Time and task management methods like bullet journaling, Pomodoro technique, and personal Kanban are all great systems for organizing your seemingly endless amount of to-do's.

Bullet Journal
The Bullet Journal Companion is a guide to the analog system that's taking the world by storm. Designed to work in with your paper notebook, the BuJoCo will help those new to the system get started and serve as a handy addition for the pros.

Focus To-Do
Focus To-Do is an easy-to-use time and task management application that helps you to manage tasks more efficiently.

StretchClock
StretchClock is a desktop app that reminds you to stretch by actually freezing your computer and guides you through easy exercises you can do at the desk.
Nutrition
---
Though comforting in the short term, a meal high in sugar, saturated fat, salt, or alcohol increases the level of inflammation in our bodies and interferes with a number of neurotransmitters, which can lead to feelings of stress, anxiety, and depression. It's easy to make concessions if we're not aware of what we're actually eating. Food diary apps are an easy way for me to keep myself accountable for eating healthy better!

My Fitness Pal
This popular app helps you take control of your physical health goals. Track calories, breakdown ingredients, and log activities. The growing database has millions of foods and recipes in it. I dare you to find one that's not.

Fooducate
This app provides you with healthy recommendations, personalized nutrition and ingredient analysis for hundreds of thousands of foods.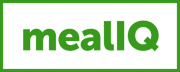 Meal IQ
Meal IQ quickly finds customized meals and then allows you to shop for the ingredients using their direct link to online grocery supermarkets.
Other stuff
---
Not really sure what to call this category, or if its a category at all, but here are a some interesting apps that encourage social connection, track your smart phone usage (excessive screen time is linked to mental health issues), and even a self-care pocket companion!

Flora
Through gamification, Flora helps you and friends put down the phones and be present.

Aloe Bud
Aloe Bud is an all-in-one self-care pocket companion. It gently brings awareness to self-care activities, using encouraging push notifications, rather than guilt or shame.
https://aloebud.com/

IOS Screen Time App
With Screen Time, you can access real-time reports about how much time you spend on your iPhone, iPad, or iPod touch, and set limits for what you want to manage.

Google Digital Well-being App
Reflect on your relationship with tech, and get tips and tools to help you achieve your personal sense of digital wellbeing.
To wrap...
---
Mental Health is an increasingly prevalent issue for many creative professionals (and humanity at large), and is varied in its causes, severity, and appropriate treatment. If you are struggling, no app or technology is going to be a substitute for professional care.
Over the past decade we've seen a decrease in the stigma surrounding mental health issues, greater understanding as to the causes, both organic and environmental, and emergence of new technologies that enable making small positive changes in our lifestyles easier to adopt. These small changes in the way we approach sleeping, eating, exercising, thinking, planning, and spending time together… can make a big difference.
If you're curious to see the results of the industry Mental Health survey we completed, sign-up to see the results.