The Ad Rodeo Association held their annual (though slightly delayed this year, because of, well, you know) Anvil Awards on Friday, November 27th. It was a virtual show and lots of fun, all things considered. One highlight for me were the award presenters making up of Cameo appearances. Cameo is service where you can have different celebrities send in personalized videos. The Anvils included two of my all-time heroes (Mick Foley and Jay Chandrasekhar). But an even bigger highlight is the diversity of the awards ZGM received across a wide range of categories, for a wide range of clients and completed by a wide range of teams. The same could be said for the show in general with a great cross-section of agencies sharing well-deserved credit throughout the night.
So proud of our award diversity
---
ZGM's five Anvil awards went to five separate campaigns we collaborated on with five separate clients that were created by five separate teams. This is rather rare for an award show like this. Often, it's one or two pieces that do quite well for an agency, typically across a few different categories, typically created by one or two members of the creative department. All five of our anvils are associated with a different lead copywriter and different lead art director. As the manager of our creative department, this makes me feel both very proud and very lucky.
Yes, I'm doing some tooting of our own horns here. But hey, I think there's a lot of horns that deserve a little tooting. Thank you to our wide range of clients who make creating this great work possible through not only their talents but their passion to support great ideas with their many stakeholders. Thank you to our large team of ZGM employees who always try to do the best job possible regardless of client, timeline or budget. And thank you Ad Rodeo for giving us something to toot about this year.
Here's a list of ZGM's 2020 Anvil Awards and Merits. Congratulations to WestCreek Developments, Concordia University, Theatre Calgary, AGLC and 11ofUs.
Anvil: Radio Series - WestCreek Developments
---
These David Attenborough-inspired radio spots speak to the benefits of living in a Calgary community with incredible natural amenities.
Click to Listen to Wolf Willow's "Migration" radio spot
Click to listen to Wolf Willow's "Mom Run" radio spot
Click to listen to Wolf Willow's "Mating Ritual" radio spot
Anvil: Non-Broadcast Campaign - Concordia University
---
We brought Concordia's fall campaign to life with our 'All About U' campaign!
Anvil: Photo Series - Theatre Calgary
---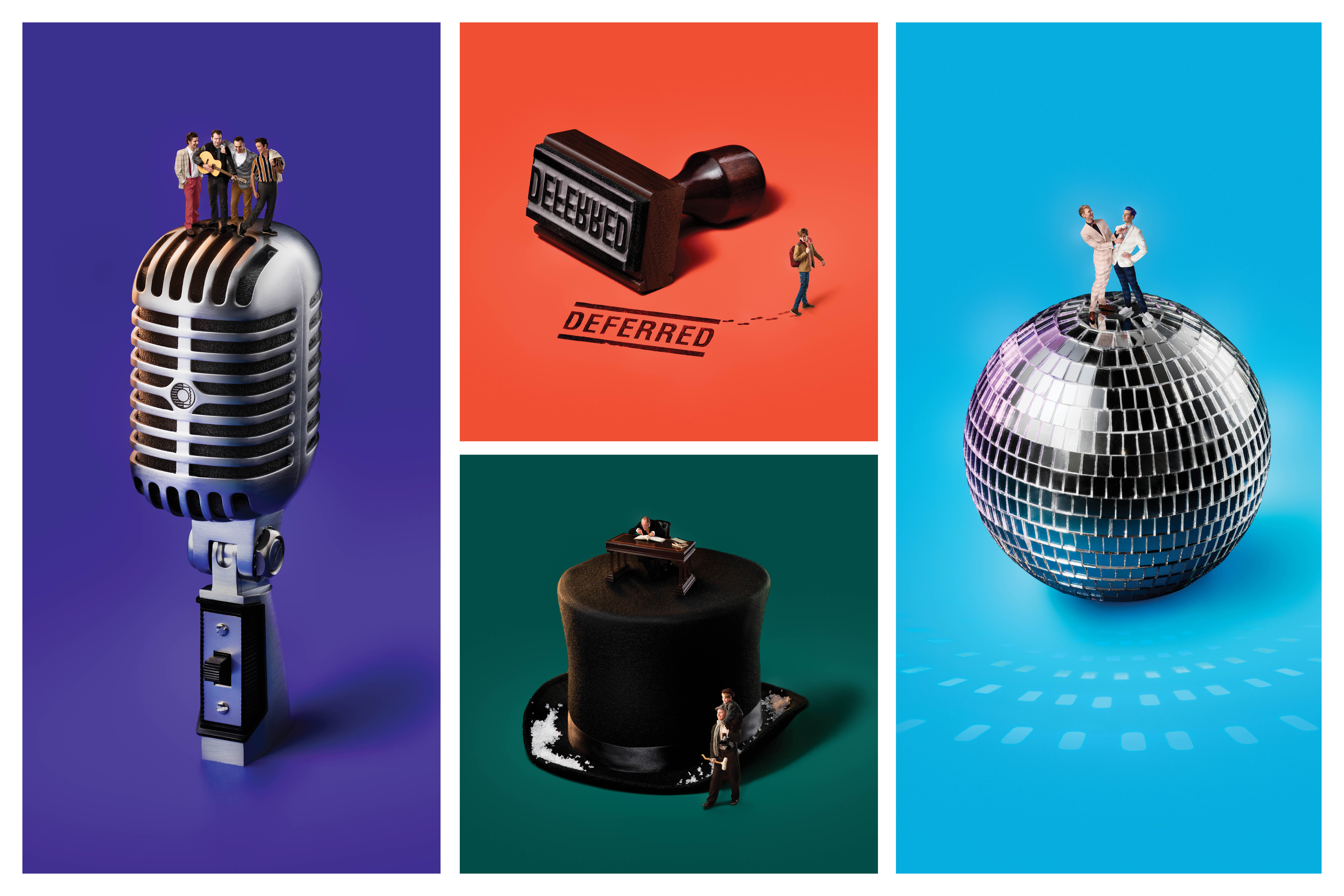 We partnered with the talented Veczan Studio to shoot some fun promos for Theatre Calgary's 2019/2020 Season!
Anvil: Best Use of Social Media - AGLC
---

We've had the opportunity to work with some pretty amazing talent. We worked with AGLC to interview some babies about their Dry 9 experience. That's right — babies!
Anvil: Microsite - 11 of Us
---
11 Edmontonians attempt or die by suicide per day. If you're wondering if someone you know could be considering suicide—yes, they could be. Learning the signs, becoming informed and checking in to have a meaningful conversation are good places to start. Together, we can prevent suicide.
And we also won some merits
---
Congrats to all of the winners!
---
We are proud to be among several great agencies and pieces of work that won this year. Head over to Ad Rodeo for a list of all of the categories and winners.