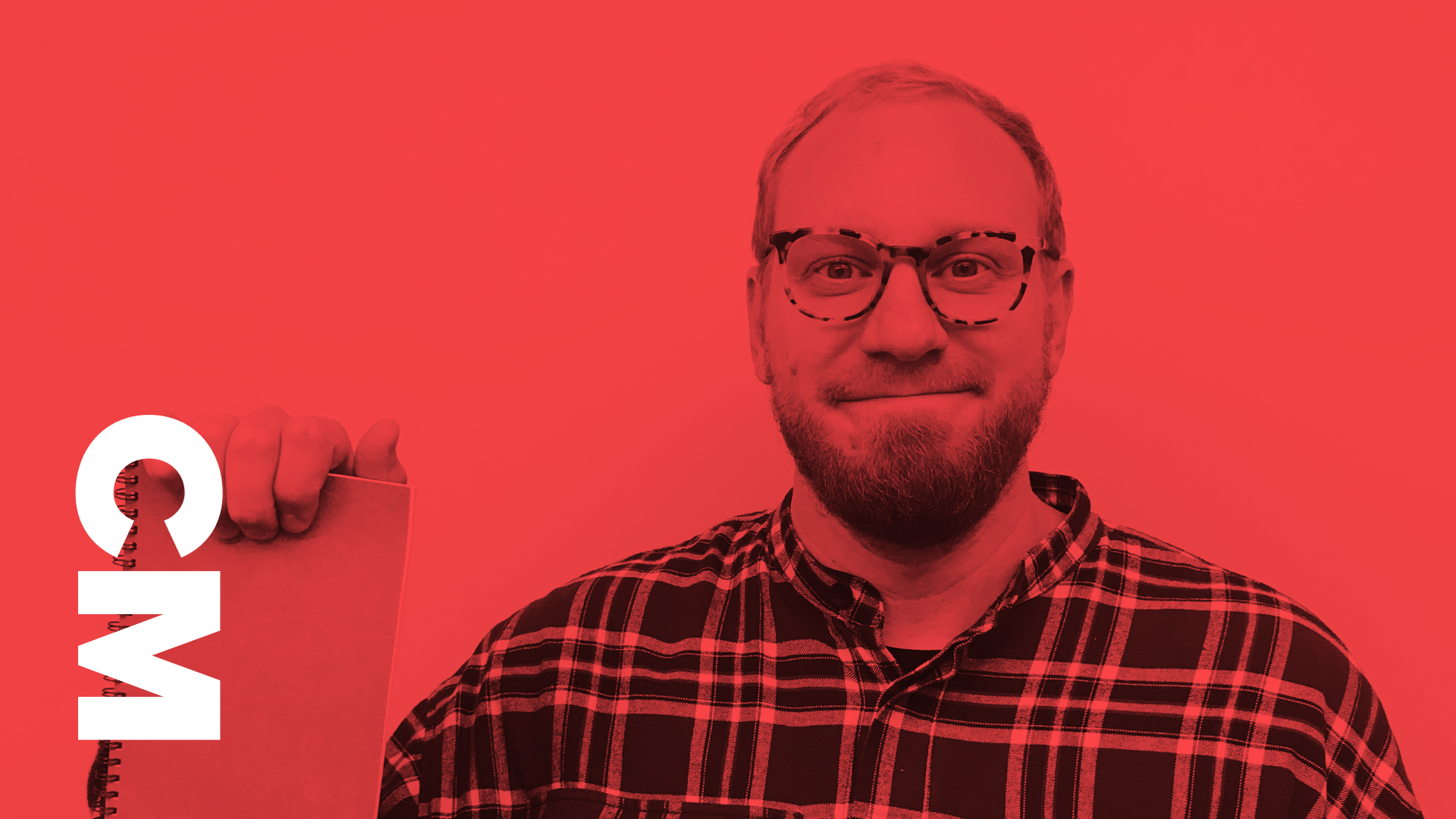 A couple of weeks ago, I was fortunate to land a ticket to Social West. If you're familiar with this conference, it is the largest social media and digital marketing conference in Western Canada run by Mike Morrison. This was a not-to-miss event.
Last year, I spoke at the conference on advanced Facebook Advertising strategies, but this year I decided to avoid marinating in my own sweat from the stress of waiting to go up on stage, and instead enjoy the conference and support my friends and colleagues that were presenting.
Mike delivered! With a speaker list stacked full of industry leaders and big brand social media managers - I went home from the conference feeling energized and ready to put some new things into place.
Here are a few of the key takeaways:
A New Approach to Social Media
This year, Mike landed the Mother of Dragon's, Arlene Dickson. Her talk was fantastic and focused on her relationship with social media.
Arlene told a story about how she almost quit social media. She was fed up with logging into Twitter and seeing so many awful things happening in the world and the constant negativity and bullying online. Arlene wasn't the only one that felt like quitting, when she asked the audience if they've contemplated quitting social media, about 75% of the room put their hand up.
Arlene's initial instinct was to run. But quitting wasn't the answer. "Empathy is something we're losing", she said.
"Don't get hung up on the vehicle that delivers the message, but on the message itself." - Arlene Dickson
This is when she decided to change her approach to social media. Instead of being on the defensive and worrying about sharing her opinion, she decided to be brave. Arlene began opening up on social, talking about her insecurities and showing others she cared.
Being authentic and showing your true self on social media is something we are big fans of and preach to our clients. The whole point of social media is being social, that's when you truly connect with others and build trust. That trust then turns into loyalty and that loyalty earns you a customer for life. You can't accomplish this by hiding behind a facade or a logo.
Arlene's talk really inspired me and made me step back and look at how I use social media and how I have the power to change. Use your platform for positivity. Create community. Create a better world.
Alternatives to Inbound Marketing
A talk I really enjoyed was by Matthew Carpenter-Arevalo, the CEO & Founder at Centrico Digital in Ecuador. Matt is an ex-Googler and Twitter employee, so I was really interested to hear what he had to say about B2B marketing, especially since his talk was titled "Inbound Marketing is Dead"
I was pretty skeptical from the beginning of his talk. Thousands of companies and individuals have built empires on inbound marketing. How could it be dead?
And the further he got into his talk, I could see his point. When building an inbound marketing funnel the main focus for many companies is on that original awareness touch point, a lead magnet, lead nurturing and then conversion. Many forget about what happens after a conversion is made or how brand fits into the equation.
What Matt shared was a solution to this, a different type of funnel, one that incorporates both brand and different customers stages.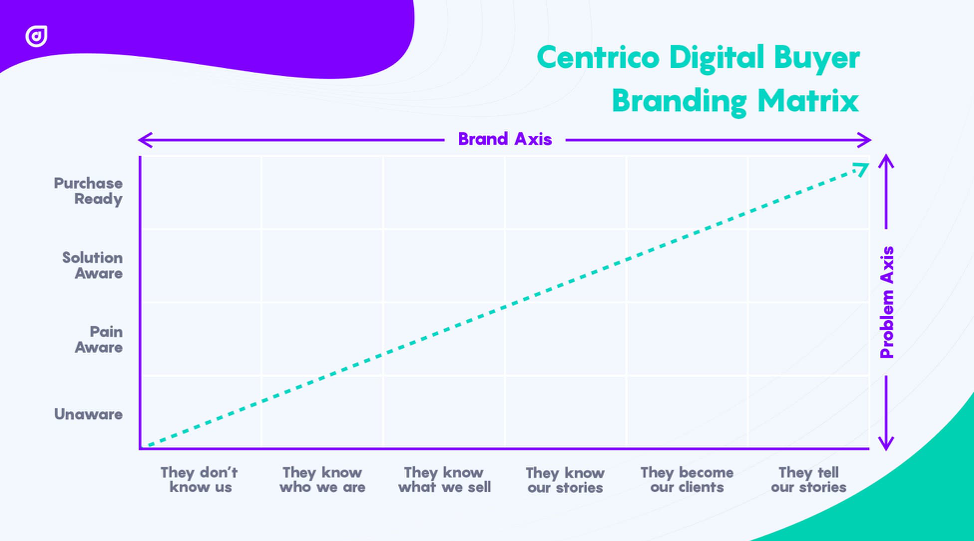 I've worked on quite a few B2B projects over the years and what has always separated successful companies from the struggling ones was not the product they were selling, but their brand story.
Having a unique story that is authentic and lived throughout all customer touch points is key.
One example Matt shared that I loved was about a company that's main KPI was how much they are able to pay their farmers. I'm not sure what the actual benchmarks were but imaging having that as part of your story? There's a reason why purpose marketing is on the rise, how could you not support a company with a story like this?
When's the Last Time You Read Your Company's Privacy Policy?
Another talk I really enjoyed was by DDB Edmonton's Kate Leadbeater on "Big Data, Behaviour and Privacy." Over the years, we've come a long way with how we've been able to target customers. At times it can come across as interesting or super creepy. Things like geo-fencing, emotional targeting, social keywords/image recognition, etc. Creepy.
As marketers we need to be careful with how we use these technologies to ensure that we're not negatively affecting the brand perception of our clients.
These targeting options are super accessible right now, but with new data protection laws like GDPR in Europe and frequent updates to PIPEDA in Canada, as marketers we need to be prepared for the day 3rd party data goes away.
Kate also pointed out the importance of focusing on 1st party data; data we store in CRMs or in DPMs like Salesforce. And that we should be continually reviewing your company's privacy policy.
Transparency wins
It was amazing to see our very own, Peter Bishop, Director of Conversion and Partner on stage opening the lid on a few internal tools ZGM uses.
Peter went over the tools we use to measure how our relationships are trending with our clients and partners. Plus, he provided a glimpse into some of our secret weapons such as the 'Metrics Agreement", the 'Agency Report Card' and our dynamic 'Partner Dashboards'.
Here are the notes from Peter's talk.
Test All The Things!
Crystal DeCnodder, the VP of Full Blast Creative talked about the perfect A/B testing framework for agile marketing teams. Before you start doing any testing, the first thing Crystal recommends is to figure out what your pain points are. Through research with heat mapping tools, user surveys, session recordings and Google Analytics, we're able to figure this out.
From there, Crystal recommends forming a hypothesis for what you should test by prioritizing potential variations such as:
headlines and copy
navigation
hero images
calls-to-action
testimonials, etc.
Once your test starts running, she warned us about a few common mistakes that people generally make such as quitting too soon, testing too many elements at once, false positives, and ignoring external factors (ie. Mother's Day, weather, etc.).
I really liked her suggestion to save up to 25% of your media spend for testing, in order to help you make better decisions in the future.
Another word of warning from her - what works for one website, may not work for another. Always test.
TL;DR - Here's the summary.
SocialWest is awesome, you should go next year!
Find ways to show you care on social.
Inbound marketing needs brand to succeed.
1st party data is queen.
Peter is awesome.
Test all the things.
PS: Another great moment happened at SocialWest is when our Director of Media & Audience Engagement, Janie Katakami, went toe-to-toe with Terry O'Reilly during a podcast advertising panel they were both on. She made a great point that podcast advertising has a lot of potential, but we're far from getting the metrics and transparency we need to measure their effectiveness.