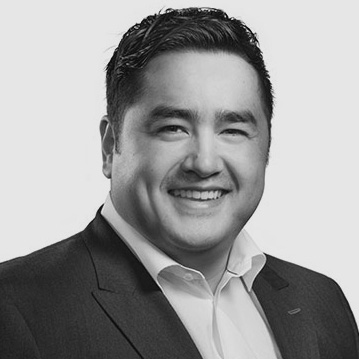 As the Demand Generation Manager, my day-to-day task of trying to find new business revolves around never-ending games of speed dating. I'm meeting with potential new clients, understanding the needs of the business, and trying to come up with a way that ZGM can help them achieve their objectives – all in a fairly limited and short amount of time. If trust is an important part in an agency-client relationship, let alone any relationship, how do we gain this trust in very little time?
Trust takes time to develop and as a client, it takes a lot to put your trust in an agency. How can you really know that we have the best interest of your business goals at heart? And for us, as an agency, we need to trust that you, as the client, have given us everything we need to complete the task to the best of our abilities.
I might be biased because I work primarily on the new business side of the agency, but as the first touch-point with the client, I believe that building trust starts in Demand Generation. This is the first opportunity to start building that trust with you and that's a lot of pressure for me because I need to put our team in the best position to build their own trust with new clients.
Speed is key in our industry, and so is trust. Campaigns, projects, and deliverables move quickly and the decision maker's time is stretched thin. How do you build trust fast and effectively?
In order for this to work, here are 5 key tips to building a relationship in the new biz process.
Empathy is the foundation
---
Brands are using empathy to enhance marketing. In 2019, it's one of the most important factors in a marketing strategy. But empathetic customer service has been around for a long time and we need to understand this. Our job is to listen, make client problems ours (not the other way around), and see what's going on through YOUR eyes. Your competition is as reactive as ever and we understand the pressure you are going through. Our job is to understand your priorities.
"I am very fond of strawberries and cream, but I have found that for some strange reason, fish prefer worms. So when I went fishing, I didn't think about what I wanted. I thought about what they wanted. I didn't bait the hook with strawberries and cream." - Dale Carnegie
Agency relationships aren't built on the backs of any one person
---
Earlier I mentioned that as the first touch-point with a new client, trust starts with me. And I say this because my team looks to me to put them in the best position to build their own trust with potential new clients.
From the marketing hand-off to sales and then back to the marketing team, we empower our Accounts team, Media team, and even our Storytelling team to be our clients' 'Trusted Advisors'. In the end, the marketing team is here to help you make the right decisions and to help build that trust, we prefer to have everyone involved when it's the right time.
If we're building a digital product, we want to get involved with your internal IT team earlier so that we align with your technical requirements. If we're creating a printed piece, we make sure that we connect with your internal brand teams so we know what guidelines to follow.
Don't discredit the importance of meeting your agencies in person first
---
You would never go on a trip with someone without meeting them first. Same rules apply. When we respond to an RFP, we often introduce a cast of characters to you, whether that's through bios in the write-up or in-person at the pitch.
This allows you to measure our professionalism. Do we conduct ourselves well in meetings? Do we empathize with your marketing needs? Did we bring breakfast?
One thing is for certain – RFPs and budget requests aside, it's easy to lose sight that there are people on either end of these engagements. The human connection is so important to the process because that's who you are going to work with day in and day out.
The importance of transparency
---
We recognize that transparency is important. We know YOU know when an agency partner might be hiding things about their services, pricing, and results. We want to use transparency to attract new customers, but we also use it to better serve your current ones. Trust is a two-way street and it's very important to lay your cards out sooner than later. To ensure trust, agency-client relationships need to openly address systems, and procedures in operations and contracts.
Respect the process but make sure it works
---
Depending on the service we are offering you, we have a process we like to stick to so that we can deliver the most cost efficient and highly effective product we can. We know, however, that your process might not align with ours. It's our job to use empathy (there it is again) to adapt our process to fit yours. We know you might have 20 stakeholders involved in an approval stage; a certain way you need line items separated out on an invoice; or other specific requirements for each stage of a project lifecycle. Being transparent (again) and identifying these specific requirements early with us will allow us to create a process that will set both parties up for success and lead to a great agency-client relationship.
As the industry and marketplace have become increasingly more complex, there are challenges and concerns related to trust. To ensure a successful partnership and to benefit both marketers and clients alike, we encourage all agencies and clients to discuss trust in regards to business expectations.
If you're interested in a "Speed Date" with me. Feel free to drop me line. "DING!"