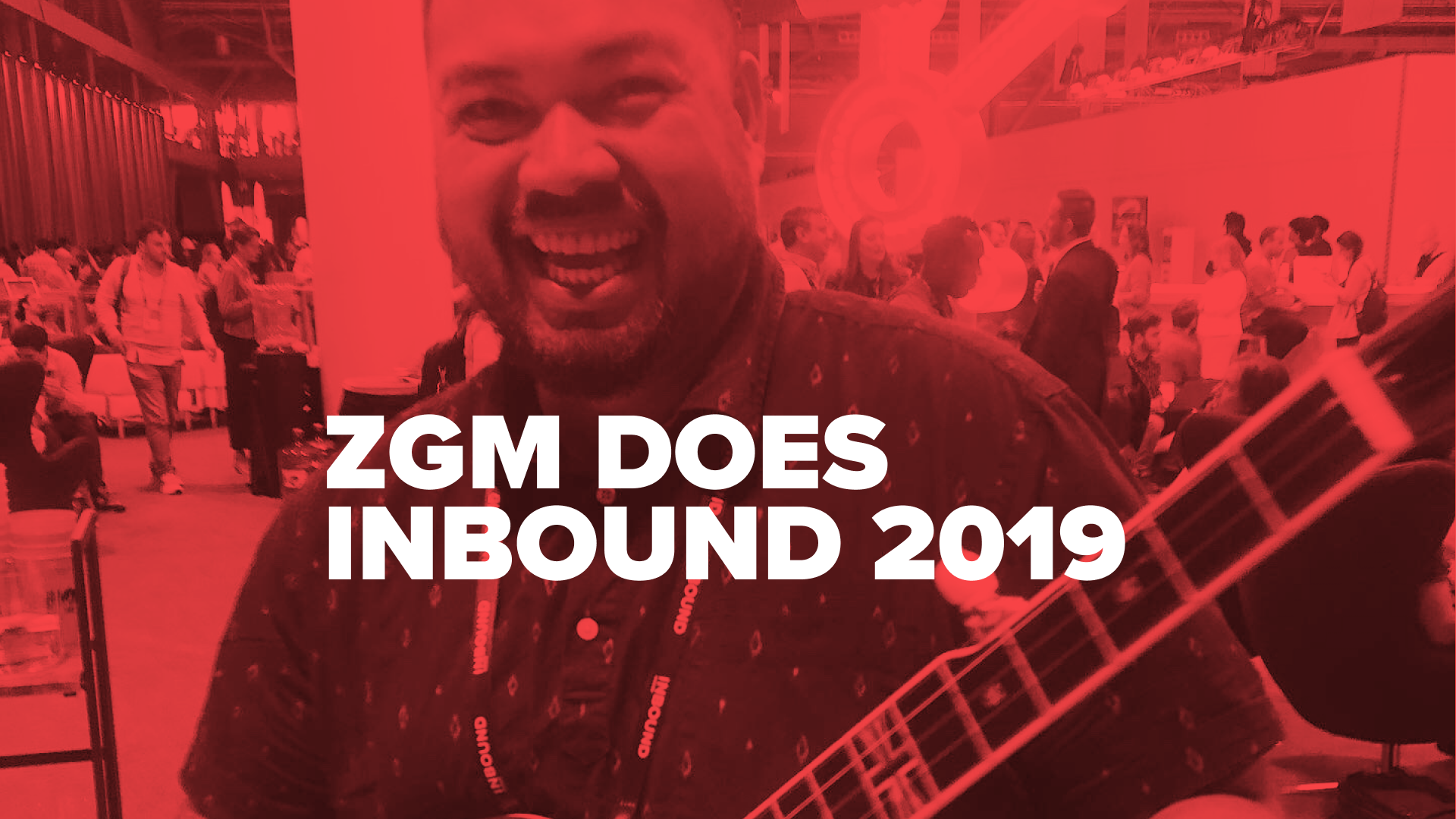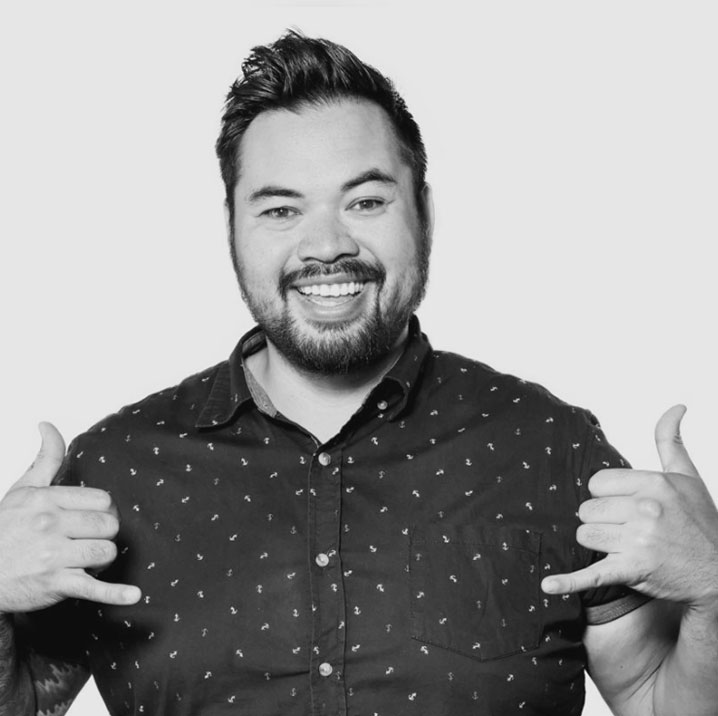 My father named me after his favourite hockey player and Boston Bruins "tough guy", Derek Sanderson. He also raised me to love Larry Bird from the Boston Celtics. So, Boston has always been my dream destination for sports. Never would I have thought I'd be going to Boston... as my number one destination for Digital Marketing. And over 27'000 other INBOUND 2019 attendees would agree with me.
This is my second time at INBOUND and as I continue to build my knowledge of inbound marketing, my focus this year include tactical solutions to establish relationships with current and new customers by developing and executing on a strategic content plan.
Video has always been my 'medium du jour'. So I decided to take a break out from one of the 250+ breakout sessions and meet some people on the trade show floor. This is where I met a group of video specialists from Kitchener called Vidyard. We hit it off about being Canadian and I spoke to them about how I can further use video to help connect, convert and close potential customers. Suddenly a group of people joined in and it almost turned into a breakout session of our own.
A couple of quick highlights from our chat:
A reminder that video shows up incredibly on search. It drives traffic to your site and it also drives traffic to other videos.
We had a bit of debate on quality vs. quantity of videos. The consensus was that you shouldn't spend too much money and time on creative. Videos need be kept simple and quick to produce. However, just because we're limited by time and money and we need act fast to answer the questions audiences need - it's still important to build emotion into an educated story. This is how you inspire your viewer to act. And if you educate someone in a human way, you earn their trust.
That night, the team got an invite to an after-party that Vidyard was sponsoring at a bar downtown. First off, they provided an open bahhh and New England lobstah rolls... it was 'wicked awesome'. At the party, I ran into Tyler Lessard from Vidyard who I had met earlier on in the day. He is the VP of Marketing, Communications and Community and I thanked him for all the free booze and food. We also discussed the different ways people should explore using video for inbound marketing purposes. Here are some things that came out of that with some additional research I conducted after the booze started to wear off.
Social Channels
---
Aside from all the cool creative and fun stuff you put on your social channels or on YouTube, the most important thing that people care about is learning. People want to have their questions answered. And if you've done your job for them, it doesn't hurt to ask them to go to a landing page or website. And if you've given them an emotional story - you might inspire them to act once they get there.
Website
---
Hero videos on a website can help boost conversions to qualify leads diving into your content.
You can also gate your video content using a video-based CTA. Users find it hard to 'Talk to Sales' or 'Request a Demo' until they're ready to engage. So maybe instead of asking people to act on those so quickly, create a video where you can use a CTA like 'Watch a Tour' or 'Request a Demo'. And ask for an email in return for the content.
Putting video on your website also boosts SEO. In fact, you are more likely to show up on page one of Google if you have a video embedded on your website.
It's also important to encourage visitors to stay longer and come back. So make sure you feature useful videos that provide value. Educate them on a topic or provide tutorials related to your industry. According to Think with Google, almost 50 percent of internet users look for videos related to a product or service before making a phone call or visiting a store.
Sales
---
You can use video as an addition to your traditional sales outreach. Something to think about is using your sales reps in one-to-one videos. Imagine when you send a consultive email - you're being helpful and providing actionable tips to your prospective client. Now imagine doing that in a more visual approach.
Sure, recording and sharing visual content like this might seem more time-consuming than sending an email, or making a quick (cold) phone call, but could reps send tailored, personalized videos to their prospects and still hit productivity benchmarks? I get calls from random sales people all the time. To be honest, I dread them. I wonder, are people more likely to answer an email with video, actually play the video, than they are to a regular email, or voicemail?
And then when the prospect finally books a meeting, there's something to be said about it being hard to ignore someone if you've seen on camera. Make your prospects starstruck.
Insights/Tracking
---
It's no secret, at ZGM, we are pretty high on the HubSpot software. And what's great about HubSpot among other tools is that you can track how users are interacting with your videos. For example, you can find out how long a specific viewer have been watching the video... scary right? Knowing exactly what your user is looking for and knowing that your current content may or may not be answering their questions is huge. Now you can cater to specific prospects in different ways.
My key takeaway from networking at INBOUND 19
---
In a stat from Cisco, by 2020, there will be almost a million minutes of video per second crossing the internet and 82% of all consumer web traffic will be video.
Video marketing continues to evolve, it's not just for 30 second TV spots or 15 second pre-roll ads with large media budgets... sorry Janie. But with new trends like Live Video, the growth of VR and 360, and the embracing of authenticity over big productions, it's time to hit record and start using video in your inbound marketing strategy.
Inbound is my favourite conference. It is a fantastic learning and networking opportunity and I would recommend any content specialist, digital marketer and demand generation professional to attend at least once. So, we put together a letter template for you to use to convince YOUR boss to sponsor your trip. Click below to download the template.