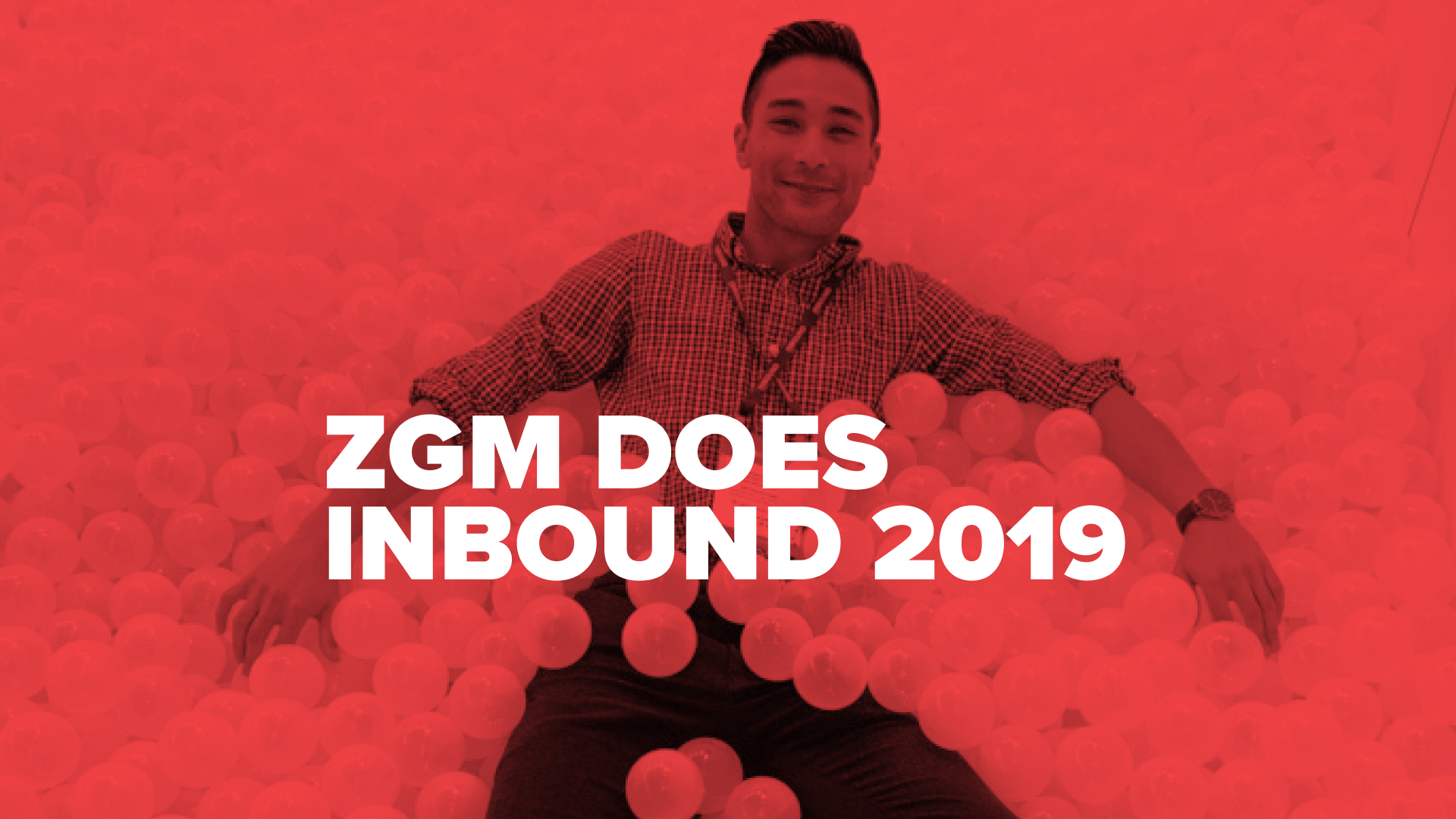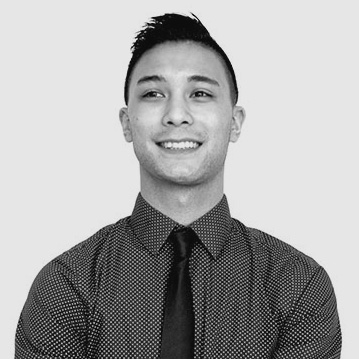 "Come on, we do this every day!" — shouts a parking attendant to an Uber driver waiting outside Boston Convention Center in a wicked good Boston accent.
Now, of course, this Bostonian was talking about simply 'pahking cahs' (parking cars) and not about digital marketing. But, to be honest, I can't think of a better quote to summarize my experience working in digital marketing over the past 4 years as well as what I learned at INBOUND 2019.
For those of you who don't know—INBOUND is an annual digital marketing conference held in Boston, MA that features over 250+ speakers and 25,000+ attendees from over 110 countries. Heralded as one of the fastest-growing business events in the world, INBOUND is HubSpot's premier digital marketing and sales conference.
And for those who may be unfamiliar with HubSpot—they are the market leader in software products devoted to the idea of 'inbound marketing' or generating leads and driving customer acquisition via content marketing, social media marketing, and search engine optimization.
As a HubSpot partner, ZGM was invited to attend the 4-day event to listen to break-out industry thinkers (think Reddit co-founder Alexis Ohanian, food entrepreneur and actress Jennifer Garner, and HGTV stars Chip & Joanna Gaines amongst others), network with digital marketers from around the world, and discover how we could further integrate HubSpot's robust platform into the work we do on a daily basis with our trusted clients.
But enough with the exposition. Back to what I had overheard in a downtown parking lot in Boston.
Come on we do this everyday
This quote perfectly encapsulates what it's like to work in the digital marketing industry today. With such a rapidly evolving and ever-changing landscape, it seems like the latest and greatest digital tools become antiquated just as quickly as they are introduced. And just when you think you're starting to develop a consistent rhythm and build some actual momentum on any digital platform, an algorithm update comes along and messes it all up!
So, in an effort to stay on top of digital advancements and emerging trends in our industry (and definitely not for a trip to Boston), our ZGM Content Team (including Partner & Director of Conversion Peter Bishop, fellow Content Manager Derek Hovinga, and Digital Coordinator Paige Simpson) jetted off to Boston in early September for a whirlwind week of learning, lagers, and live streams.
Here are my 3 key takeaways from INBOUND 2019.
Take (Calculated) Risks
---
Since Calder Bateman and ZGM Modern Marketing Partners fully merged back in February, our Content Team has agonized over the idea of starting an internal industry-focused podcast.
We wanted to figure out if this was a potential service that we could start offering to our clients in the future. However, in order to do so, we'd actually have to see if we were any damn good at it first!
So, we thought why not produce our very first podcast in Boston? INBOUND would make for the perfect opportunity to finally test the waters and experiment with podcasting! And guess what? It went horribly…
But, you see, that's not the point. The point is, we finally stepped up and took a risk.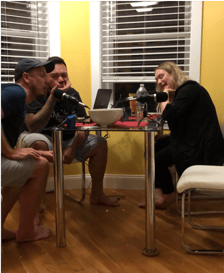 We stepped outside of our comfort zones and tried something different. Something bold. Something terrifying. Something new.
Now, it may not have been the greatest idea to record our first podcast at 3AM after a full day of breakout sessions followed by a few drinks with some new contacts that invited us to an after party... but I think you get the picture. And if you don't, here's a chip crumb-filled photo I took while we were recording… woof!
In this new digital era, everything moves with such pace that you simply can't afford to go stale. If you're not tapping into new cutting-edge trends, tools, or strategies, you'll quickly be left behind.
Now podcasting is by no means the DeLorean of our time, but the point I'm trying to make here is that trying new things is to ultimately learn. And it's really not a mistake if you learn from it.
When you take a risk with a new ad platform or concept or idea, there's always the chance that things could fall flat. And if that happens, it's up to you to use that as a learning experience for the next, more calculated risk that you're ultimately going to take.
And if you're wondering about whether or not you'll ever get the chance to listen to said podcast, the answer is a hard no! We played it back the next day. It's objectively awful and will never be released from the vault. Next!
Take the Lead
---
On the final day of INBOUND 2019, our team decided to wrap up our trip with a visit to Fenway to catch the Yankees play the Red Sox. To have the opportunity to witness arguably one of the greatest and historic sports rivalries in one of the most iconic stadiums in all of sport was the perfect way to close out our trip!
After polishing off a few of Boston's finest, I thought I'd hop on to Instagram Live to quickly capture some moments from the game in real-time as diehards from both teams heckled each other hilariously and relentlessly in the grand stands. And to be honest, the only other time I've ever recorded on Instagram Live was at Rogers Place during the 2017 Oilers Playoff Run, so I'll admit, it had been quite some time and I was a tad bit rusty. But I also wanted to experiment a bit with live video and prep myself in advance to record the stadium-classic 'Sweet Caroline,' which is typically played and sung by the crowd during the 8th inning stretch at Fenway.
After a few seconds of recording, I eventually stopped, but that's when Derek took notice and all hell broke loose! Almost immediately, Derek hopped on to Instagram Live, began recording random groups of strangers in the crowd, and then strongly encouraged them to record their own live videos using their devices. Pretty soon it was absolute pandemonium in our section with a multitude of iPhones thrust in the air, recording on Instagram Live all across the United States and ALL featuring Derek's magnificent mug!
So, what did I learn from this hilarious series of events? Well, for one, Derek is incredibly charming, but two, it's never too late to establish yourself as a thought leader or an authority on really virtually anything.
By now, I had just assumed that everyone was familiar with and consistently using live video in their day-to-day activities on social media. However, the truth was, not a single person we encountered, including our very own Content Team (ironic, isn't it?) had ever really used live video before. But the mere act of Derek assertively sharing his Instagram Live and encouraging others to do so had quickly established himself as an authority amongst our peers (the crowd). Pretty soon everyone in our section was looking to Derek for advice and guidance on how to use Instagram Live.
And that's the point. It's never too late in the game to establish yourself as an expert or thought leader. And the more active and consistent you are at virtually anything, the better you will ultimately become. So, if you're passionate about really anything, whether in life or in digital marketing, find the courage to take calculated risks, and if you are able to successfully do so, you just might find yourself taking the lead.
Diversify
---
Each year, HubSpot's co-founders Brian Halligan (CEO) and Dharmesh Shah (CTO) deliver a keynote speech to the audiences at INBOUND—sharing their inspirational strategies for driving exceptional customer experiences.
This year, Dharmesh stressed the need for organizations to truly embrace diversity. He recalled the early beginnings of HubSpot and the problems they encountered, particularly with their C-Suite. It seemed that everyone in their available talent pool had almost identical backgrounds. Each and every one of their executive-level managers were male, held MBAs, and graduated from MIT.
Now on the surface, that doesn't seem like the biggest problem in the world. However, upon further reflection, you begin to slowly realize that organizations require and need a diverse group of employees that accurately reflect who their customers are and their unique perspectives in order to establish trust and understanding.
He also shared another enlightening example about a lack of diversity at YouTube during their formative stages. When YouTube first launched back in 2005, the company could not figure out why approximately 10% of its user base was uploading videos upside down. Upon deeper analysis, YouTube realized that roughly 10% of the population is in-fact left-handed. And when someone who is left-handed shoots a video on their phone, they hold their phone in the opposite way that a right-handed person would. However, because no one on YouTube's product team was left-handed, they never realized that this was ever an issue.
Now, we can't expect organizations to build teams devoted to each and every diverse factor. However, when you intentionally build your teams with unique experiences, backgrounds, perspectives, and skill sets, you ultimately align your organization to better fit with your diverse customers.
The key takeaway here is to diversify. Diversify your team members. Diversify your clients. Diversify your ideas. Diversify your content. Ultimately, diversity will help your organization solve problems you never even knew you had!
Take our Content Team for example. We have Peter, our Partner and Director of Conversion, who's passion for innovative digital solutions has won him countless awards both locally and internationally; Paige Simpson, our Digital Coordinator, who's already established herself as dynamo content creator and trusted local influencer at the ripe ol' age of 21; and then there's our Content Managers, myself and Derek Hovinga, the token Asians of the office. Just kidding. *Air quotes* Diversity hires.
Was it entirely necessary for me to travel all the way to Boston to learn these poignant lessons? Probably not. But it's the 'hidden curriculum' behind attending a conference—from bonding over the fact your Airbnb is located in the most crime-ridden area in all of Boston to singing 'Sweet Caroline' at the top of your lungs with 30,000 strangers to getting to know your coworkers on a more intimate level in a matter of days than you ever would working with them on a daily basis for years—that make experiences like INBOUND so valuable, inspiring, and help reinvigorate your passion for the important work we do each and every day.
Interested in attending INBOUND in 2020 but you're not sure how to present this to your employer? Download our 'Boss Letter' and let us do the asking for you.