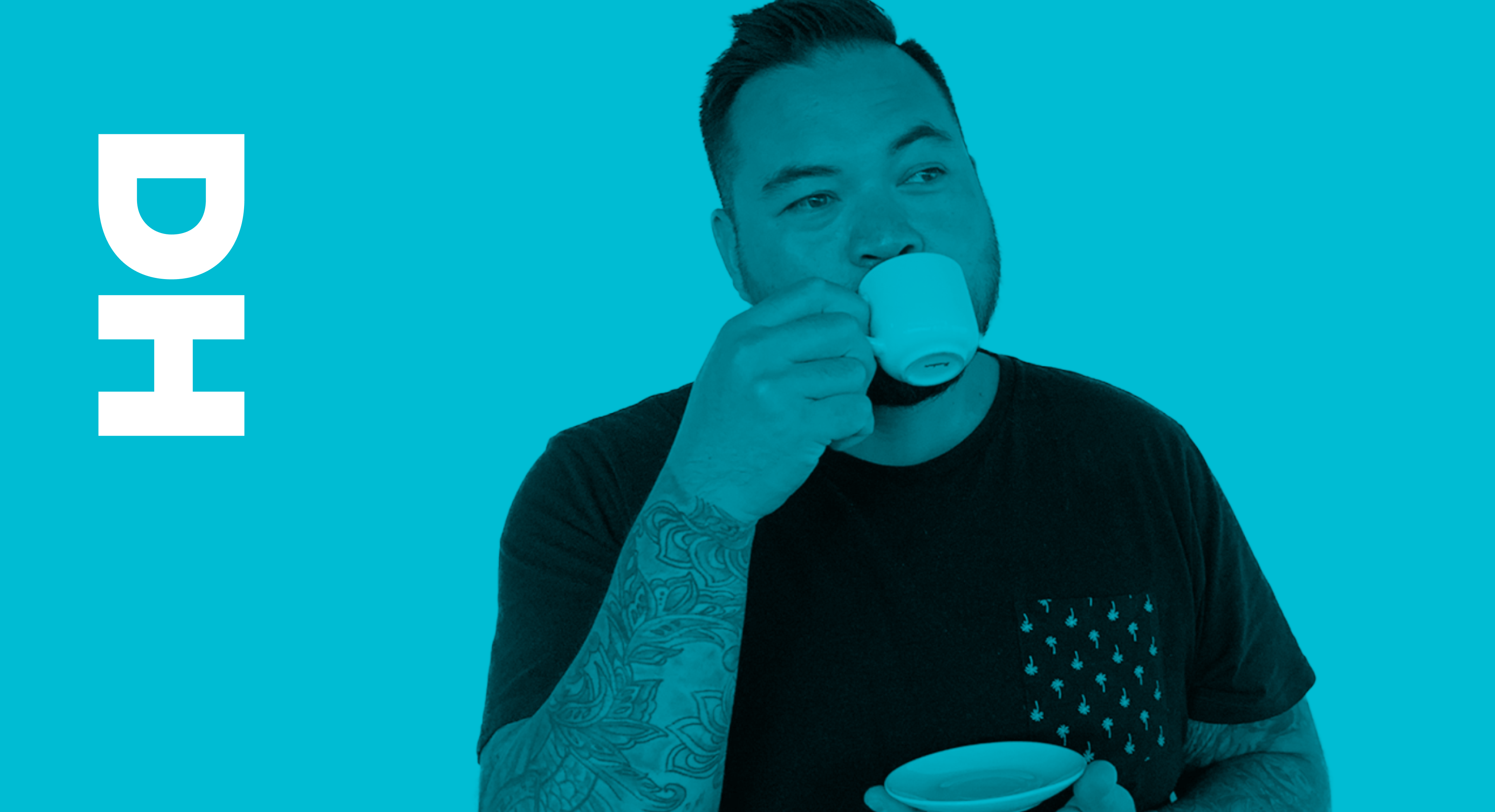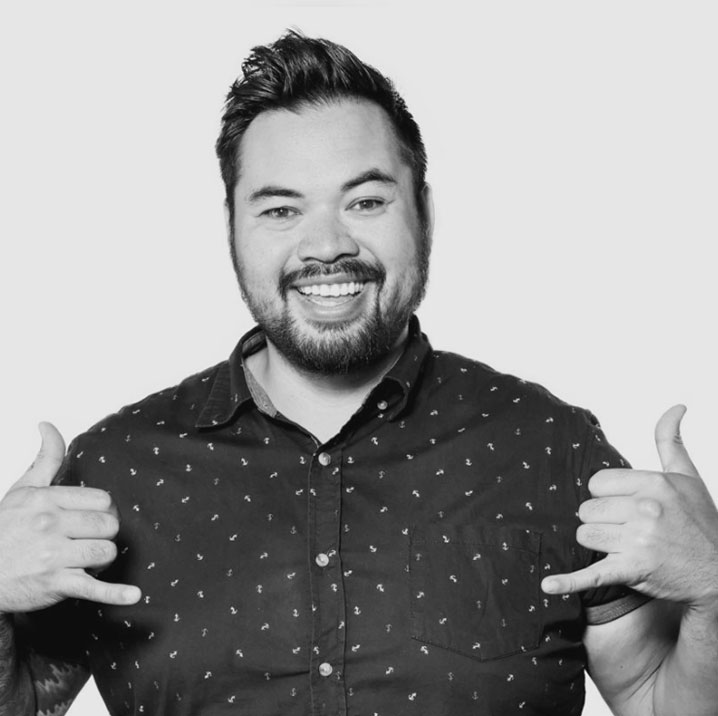 It happens every time. I enter a Teams call for a client presentation. The person leading the agenda starts the introductions. "This is Logan, she manages our Social Media projects." "This is Danne, our web dev extraordinaire." And then... "This is Derek, he's our Lead Generation Strategist." Silence. Confused looks on the other side of the camera. The look that says, "What the heck is a Lead Generation Strategist?" "Are they billing his hours to this meeting?"
It's not the most traditional of job titles you would find at a marketing firm. But to precede a cliche with another cliche, here's what I do in a nutshell: I empower clients to achieve their goals through Inbound Marketing.
How did I get here?
---
My journey to becoming a "Lead Generation Strategist" was not a straight or traditional path. I began my career path with a Broadcasting degree. I worked in Radio, TV/Film, Crisis Communications and eventually found my way into Account Management and Project Manager roles in advertising and marketing in Calgary.
Fast forward a few years, and an opportunity opened up at ZGM where I finally found what I love to do: help my clients sell their products or services... without actually trying to sell their products or services.
What is Inbound Marketing?
---
In one of my previous articles called "Don't Ghost Your Customers" I talk about how to attract new prospects in the most cost effective way possible. This includes delivering on keyword rich content that boosts SEO rankings and drives users to a website. It also includes delighting your current customer base to help generate new customer leads. Inbound is a marketing methodology that focuses on creating and delivering educational pieces (like this blog) that identify and solves problems. Its cost effective because the goal is to draw the ideal customer profile in by pushing out content folks are looking for. From there, it's nurturing your prospects through every stage of the customer life cycle with content that's personalized to them. Inbound has a great return on investment because you're identifying who the warm leads are before pushing out any sales messages. This is contrasted by "Outbound" marketing, which may include paid ads and cold calling as well as hitting your potential customers with sales messages about a product or service that they might not need. While this approach can still be effective and useful, your prospects are already inundated with countless marketing messages every day and might not be in the right phase of the buyer's journey.
As a Lead Generation Strategist who focuses on Inbound Marketing, my core responsibilities include:
Creating content that utilizes top keywords to increase brand awareness.
Capturing leads with useful content in the form of attractive offers gated by effective landing pages.
Converting leads by using some sort of sales force automation (CRM), nurturing campaigns (like email) and other forms of content marketing.
Analyzing and optimizing strategies and content.
Handing off warm leads (identified in the CRM) to sales to close deals.
A Day in the Life of a Lead Generation Strategist
---
So what does an average day look like for me?
First of all, no two days will be the same and that's why I love it. While the work I do varies, the days tend to follow the same general flow. I love pop-culture so here I present my day as told by the hit Canadian and Emmy Award-winning sitcom "Schitt's Creek"
8:30 AM - Coffee
I can't function without at least 2 cups of coffee. Each morning, I'll drink a cup of coffee, check my tasks in our tool called Asana and start to organize and prioritize them for the day while drinking my second cup.
9:00 AM - Heads down
As I mentioned, I wear many different hats in this role so this phase of my day will vary day-to-day. Some common tasks include:
Emails. Not like... checking my emails (although I do that a lot too), but creating email marketing strategies, writing them, coming up with subject lines with high open-rates, high converting CTAs and deploying them at the most optimal times. Emails can include a variety of things. It could be notifying contacts about a new blog; announcing an upcoming event; or if they're further down the funnel, pushing users to consultation calls. Whatever the intention may be, marketing emails are a fun way to grab and maintain the attention of those who have opted-in to learn more about your business.
Blogging. Oh hey... I'm doing that right now. This could include brainstorming with clients, writing a blog or reviewing and editing a blog that the client wrote themselves. I really enjoy reviewing and editing, because it's great way to learn about our clients' industries from their SMEs who send me the content. My role is to optimize the blog for SEO and publish into whatever blogging platform the client may be using.
All of the Strategies. I work on a lot of strategy decks that fall within the content marketing realm. I collaborate with teams to develop content strategies, social media strategies, lead generation and nurturing strategies, etc.
CRMs. If you know me, it is no secret that my preferred tools for marketing automation and customer relationship management is HubSpot. They did invent Inbound Marketing after all. A lot of my day is going into CRMs, setting up and checking on workflow automations that I've put together and checking on prospects to determine whether they are qualified enough to hand off to sales.
Asset creation. The secret to content marketing is to be as quick and nimble as possible. Often, we can't pull a senior designer or copywriter off of a project to focus on a quick content piece. So, it's important that someone who works on organic content also has enough of a creative skillset that they can pull something off quickly. For me, however, I always check with a designer or copywriter to vet my work because a self-taught designer will never be as good as someone who masters the craft and we have some really talented writers, designers and developers on our team.
Meetings. We meet to discuss a new client brief, we brainstorm ideas to optimize current content or we just meet to talk about meetings we've had or meet to plan meetings we are about to have.
12:00 PM - Lunch
One of the most important tasks of my day is lunch. Sometimes I work out... most times I take out.
1:00 PM - Be ready to adapt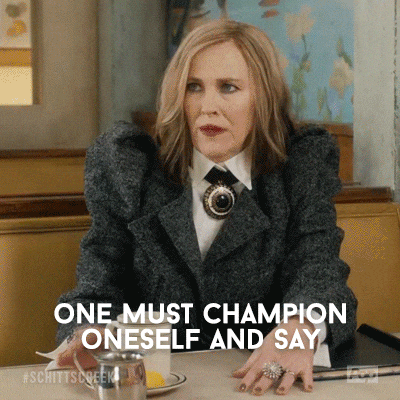 After lunch I continue on with some of the tasks I mentioned above, but often there are times in the day where the tasks above get interrupted by urgent requests that I must adapt for. It will always be a part of my role and something that I expect every day. When I'm organizing and planning my day at 8:30, it's important for me to remember to give myself some wiggle room. I need to make room to adapt and I typically set aside extra time in the afternoon.
4:00 PM - Always be a student
If I can, I'll always try to keep up with any trends or learn about new ways to do things. I follow a number of marketing blogs (that aren't as good as this one) and I'll run through the certification courses in Hubspot Academy quite a bit.
5:00 PM - Home time... maybe.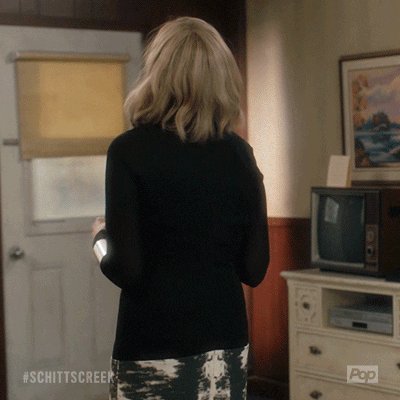 Most days I head home at around 5:00. But like I mentioned you always need to leave room for unexpected tasks to pop up. I also stay back every week to record our marketing podcast called Tableside Mashed Potatoes. #CheapPlug
I love this job, because I love learning new things and I crave work where things are constantly changing. As a Lead Generation Strategist, I get to be a student of my clients' business every day. I also get to be a student of the marketing tools that are at my fingertips. My role is really an opportunity to learn about a new problem and solve it for my clients and for myself.
So, what do I do? I empower clients, I solve complex problems, I stay updated on digital marketing tools and methods... and I constantly explain to folks what a Lead Generation Strategist is.
Here's an example of what I do.
---
As a gift for reading my blog we've created Instagram filters to help you post beautifully edited photos for your personal or business Instagram posts. All you have to do is click the link below, go to the landing page, put your email address in, opt-in to receive more material from ZGM and download your Instagram filters and guide. 😜